Juggling
School and Work

in Canada.

Have you noticed that most international students especially Nigerians work and school?
It has not really been over emphasized how these students manage the full stress of work and school as well and now AY the director of the Africanadian episodes have called Philemon and Adebukola to do justice to the topic.

AY opens floor by overemphasizing on Philemon's protruded belly and the hilarious moment also caught up with talks about the lent fasting and Philemon's extreme religious nature is more pronounced as he gives viewers detail of how he takes fasting seriously and even when AY ask Bukola about what she thinks about fasting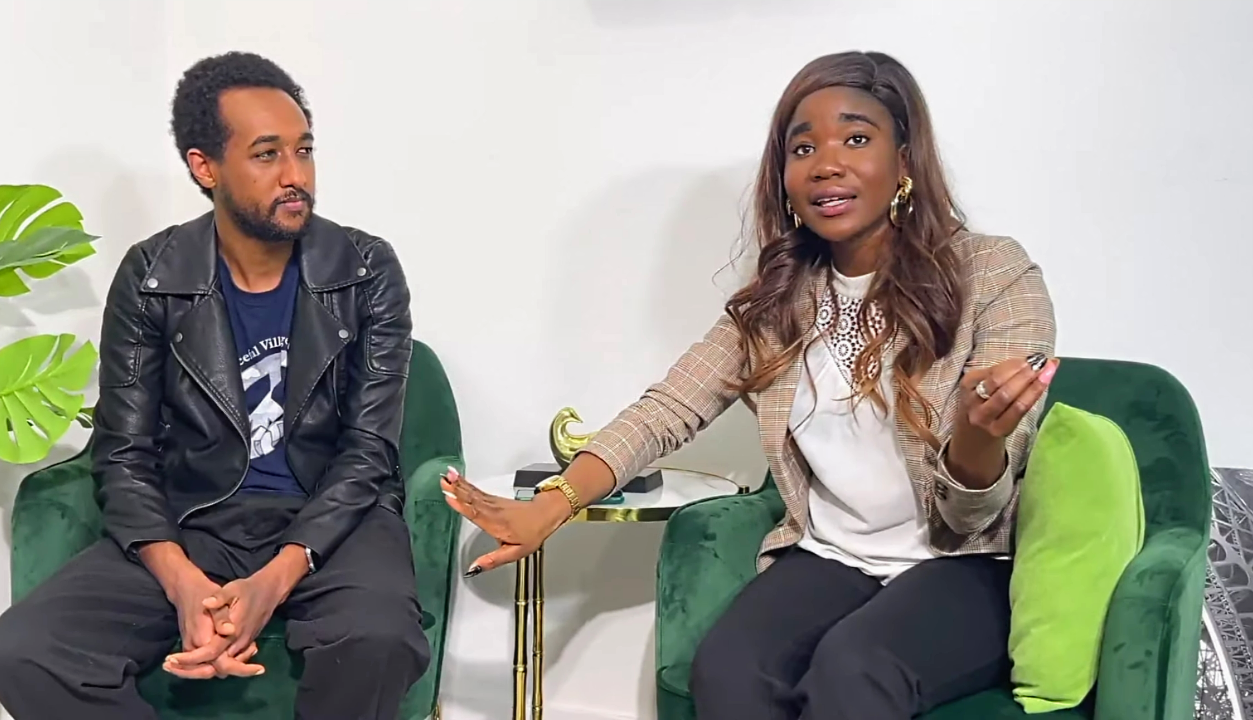 She makes us understand that most of her fasting is done because of health wise issues.
And then diversion ends and AY ask the question about International students attitude to work and schooling.
"Students do not only have to battle with spending the money that they earn for themselves. Most of them still send money to their parents in Africa even when they are trying to manage in Ethiopia" Philemon expresses.
"The pressure of schooling and working is great pressure on the students and it might affect their health. Students should work with the intention of gathering work experience and not for money. It is out of the ordinary when students dedicate both time to work and school" Bukola says.
"With the few dollars that they are paid from these online companies, I don't really think that it will be enough to send to their families as well as take care of themselves".
"Despite the meagre dollars that these students acquire from this part time jobs, they still make it compulsory to send money to their parents in Africa". Philemon says.
"Those days when African parents want to send their kids abroad, they even provide what they will need over there but these days it is different. They want them to start making money for them irrespective of how these students need to focus on their education". Bukola concludes.
.
.
.
Watch our previous episode on " Traditional medical treatment "