Another interesting episode of Gist with the Africanadians was released.
It was actually the eighth episode and they came up with the interesting gist, 'How will you feel if your man flirts at a reality TV show???. 
"If my man is intending to get involved in a reality TV show, there should be a good and understandable communication between him and his partner as to what he is going to do at the TV show and if his partner will be fine with it. This communication helps to avoid unnecessary fights or misunderstanding". Hannah, a new speaker shared her view.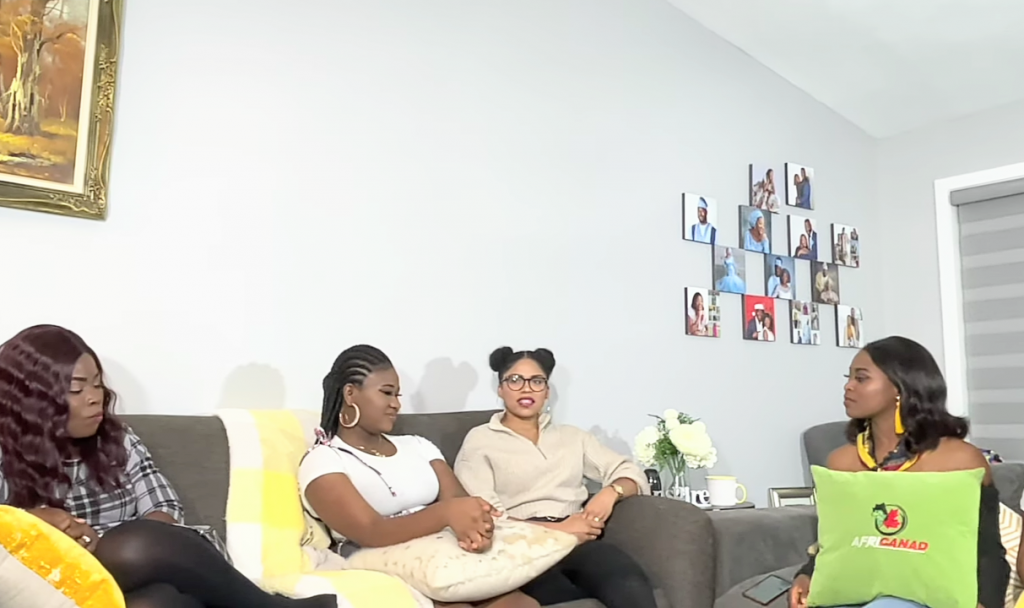 "Personally, I won't tolerate my man going as far as kissing or touching someone else all in the name of a reality TV show, that is why just as Hannah said, there has to be communication between me and him so that we would set boundaries on what he should do or not do when he gets to the reality TV show". Seconded by Darasimi.
It was a section of only female speakers as they battled on the intriguing topic, 't,' How will you feel if your man flirts at a reality TV show?'. Different Opinions popped in the air as these speakers were dishing out their minds, the room got more loaded and intresting.