The Africanaadians released another episode of season two (Gist with the Africanaadians) and this time, not just guests were invited to speak but financial experts.
"Two main ways of making money is as an employee and as a self employed business owner. There are the two most common set of people that we find in the world at large today. But what we will be talking about today is how to become an investor and how to watch your money make money". One of the financial experts advised.
AY, the chief speaker had a question for these financial experts. He asked. "How do you become an investor when you don't have enough money at hand?".
"You can't just invest small amounts of money until your money grow. For instance you can invest ten percent of your salary anytime you are paid. You don't have to focus on monetary value but the consistency".Another financial expert responded to AY's question.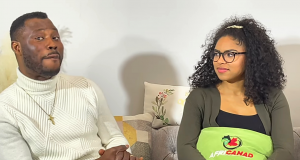 AY asked the financial experts another question. "How do you curb excesses of Owambe parties like ceremonies when you are trying to be consistent in investing your money?".
This time, a fellow speaker was the one that responded. "You need to learn how to prioritize. Excessive money on irrelevant ceremonies all in the name of fun can't grant you more savings".
"Saving for your future , you need to develop a game plan on how you intend to save your money for the future". One of the financial experts stated. "You need multiple source of income so that you will have something to fall back on in case you loose a source of income. For example, investment programmes like Crypto, Bitcoin and the likes. You don't need to invest a lot of money on only one source of income and relax, invest small amounts of money in your multiple source of income and be consistent in grooming them all".
Click below to watch
AY finally faced the viewers, giving a round up of his conclusive comments. "Viewers, involve yourself in what you just heard from the financial experts and build wealth around you. Living in paycheck to paycheck is not enough".