The province of Manitoba has appointed her first female Premier, Heather Stefanson, emerging as the winner of the party election ahead of her opponent.
The Premier-designate had 8,405 votes from the house, while her opponent, Shelly Glover, had a total of 8,042 votes at Victoria Inn in west Winnipeg. In her speech after the election, she said that it is a great honour for her to be elected as the first female Premier of the province, and this will never be taken for granted.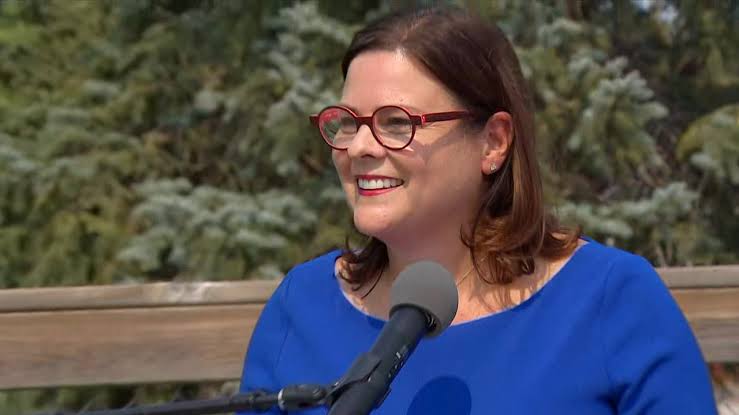 She also added that seeing to the surgical backlog and rebuilding the province of Manitoba are her primary priorities.
The first female premiere Stefanson, 51, worked as an investment advisor prior to winning election as a member of Manitoba's legislative assembly in 2000. She will replace interim leader and Premier, Kelvin Goertzen. Stefanson promised during the campaign to uphold requirements that provincial employees who work with vulnerable people be vaccinated for COVID-19, and that people must show proof of immunization to enter restaurants and certain other businesses.
Her other priorities include improving relations with indigenous people, who disproportionately suffer from poverty and illness in Canada.
The first female premiere Stefanson was Manitoba's health minister during the province's deadly spring 2021 wave of COVID-19, when the influx of patients overwhelmed hospitals and forced the government to airlift some to other provinces.
"I heard loud and clear that (Manitobans) want to see us take a much more collaborative approach when it comes to working with other levels of government and with stakeholders in our community," Stefanson said in her victory speech.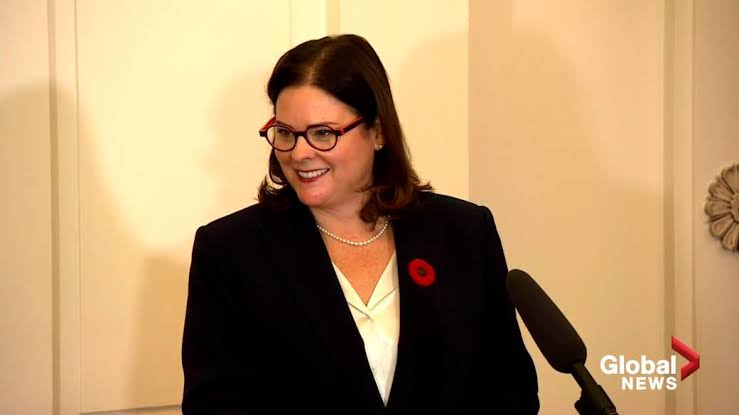 While the party immediately recognized Stefanson's win, Glover said she would hold back until she could analyze the results.
"I really can't concede until I do the homework," said Glover, who hugged Stefanson immediately after the results. She would not say when she would make a decision.
The contest was marred by complaints that many party members did not receive mail-in ballots in time to vote. Glover called for the vote count to be delayed, but the party refused.
According to the Canadian Broadcasting Commission (CBC) Radio Canada, the candidates were apart by just 363 votes after the collation of the ballot papers.
It was also added that 1,200 ballots were missing during the election, which was overlooked. Chairman of the Progressive Conservative Party, George Orle, added that the election had gone so well and urged the entire province to work well to move Manitoba forward.
Meet: Nigerian Dr. Wendy Okolo a trailblazing NASA aerospace research engineer
See this link